Olaf Tarenskeen is one of the few Dutch musicians to have been trained in classical music as well as in jazz and improvised music.
In addition to being a classical guitarist in the beginning, he has an extensive background as a performer of modern music. During his career jazz playing and modern notated music existed simultaneously but separately. In a later stage trying to find blending these genres which seemed more possible using the adjusted classical guitar. This blending, not particularly as borrowing material and putting them together but in a sense of transforming materials and executing attitude allowing popular elements in complex settings and classical sensibilities in popular settings.
Seeing the guitar as a 'multi-faced' instrument but rooted in an inescapable background of jazz.
Performing in these separate genres and teaching on all levels and ages, became the agent of conduct to start a research named 'Transmutations of the Classical Guitar in contemporary Jazz.. ' t this moment in the context of Loos Artistic Research Group in The Hague. See the research on video here.
and CV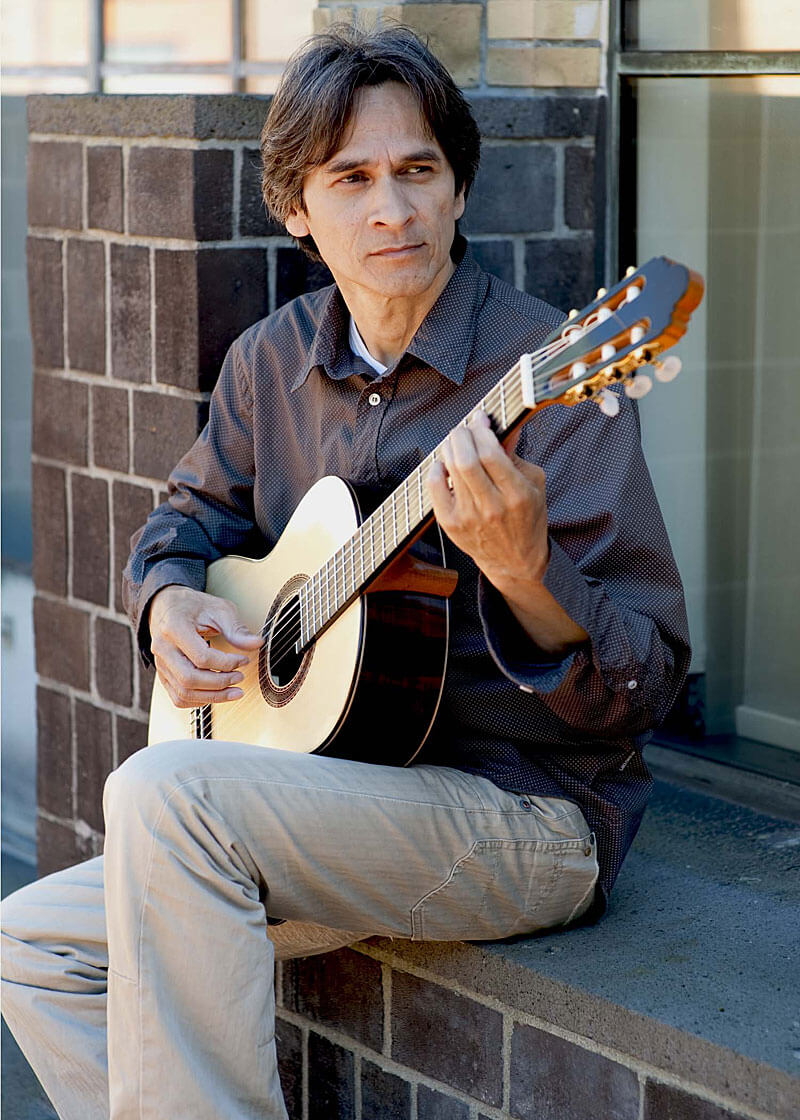 In the beginning of the 80's a solo television debut was followed by several performances with contemporary classical and improvised music ensembles.
Tarenskeen, who won the Wessel Ilcken Prize (a national jazz award) a few years later, is able to blend the techniques of classical music and jazz in a wholly natural way. After his studies at the Royal Conservatory in The Hague with the Uruguayan master Antonio Pereira Arias and Peter Nieuwerf concerning classical and jazz guitar he took a jazz-seminar at the Banff Institute of Arts in Canada with guitarist Kevin Eubanks, bass player Dave Holland and other musicians like Steve Coleman, Kenny Wheeler, Roscoe Mitchel and Muhal Richard Abrams as figure head of the seminar.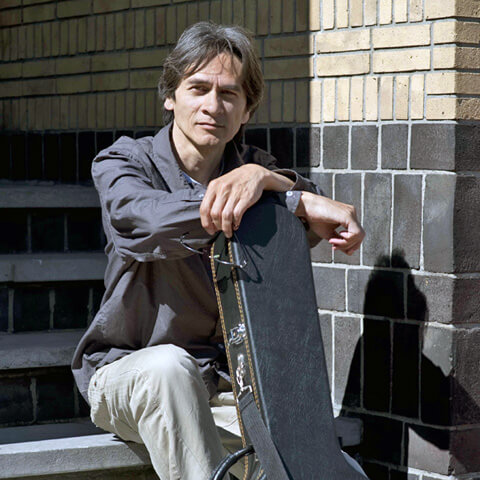 In addition to being a classical guitarist, he has an extensive background playing in modern music. Performing a list of more than 40 modern music composers, starting in 80', These were performed by well known modern music ensembles /orchestras with electric guitar parts.
Most memorable performances are the Serenade op. 24 from A. Schonberg; the concerto for electric guitar and chamber-orchestra composed by the Dutch modern music composer Rob Zuidam; the 0utput festival in Paradiso Amsterdam where he played Gavin Bryers's 'Requiem with members of the Mondriaan string 4tet ; the Schonberg/Asko ensemble (the music of Louis Andriessen),Ebony Band, Dutch Wind Ensemble, Amsterdam Sinfonietta, Willem Breuker Collectief (400 years Dutch Music, Muziek Gebouw 2005), New Amsterdams Peil, and in Huddersfield the Modern Music Festival with the Spectra Ensemble (Belgium).
In 2007/2008 he performed with the Dutch modern music Ensemble NAP on the Output Festival; Quator Danel string quartet (November Music 2005),Gustav Klimt string 4tet and Jargon.
Taught Improvisation Skills in the Music Therapy Program at Codarts Conservatory Rotterdam till 2018. Currently he teaches at www.gitaarlessendenhaag.nl
During these periods he performed in several jazz projects involving musicians as Tony Overwater, Michael Rorby, Michael Varekamp, Erik Robaardt, Axel Hagen, Sanna van Vliet, Harvie S., Tineke Postma and many others. In between being the leader of his Acoustic Trio – and 4tet jazz bands. Three solo guitar albums appeared and recently his latest Duo voice-guitar CD project with the Dutch singer Yvonne Smeets titled 'Blue Light'.
"Tenderly," arranged by Olaf Tarenskeen, is featured with his interview in issue 26 of Fingerstyle Guitar Journal January, 2022. Full arrangement at www.fingerstylejournal.com