Yvonne Smeets | Olaf Tarenskeen
Vocalist Yvonne Smeets and guitarist Olaf Tarenskeen present 'Blue Light, the voice guitar project', an eclectic album with elements of surprise and recognizability, melancholy and cheerfulness, with classical elements in a contemporary jazz idiom that is expressive in word and sound.
This is realised by broadening conventions, connecting various musical sources and uniting lyrics, music and improvisation in a jazz context. Blue Light contains 10 original compositions by Smeets and Tarenskeen, with lyrics by Yvonne Smeets and (guitar) arrangements by Olaf Tarenskeen. This duo project shows the following themes: the meeting of acoustic guitar and jazz singing, of traditional song form and joint open improvisation, of art music and popular music.
After a number of duo concerts of jazz originals with lyrics by Smeets, Olaf Tarenskeen suggested that she write lyrics to a number of his compositions, in which he, a classical and jazz guitarist, uses the techniques and sound of the classical guitar in the context of modern jazz. For jazz singer Smeets, previously active in pop and rock music, the challenge was to write expressive lyrics to the complex melodies of Tarenskeen's music.
The following pieces were created in this way: 'Pie In The Sky'(originally titled 'Two In A Million' by Tarenskeen), 'Choiceless', 'Lily' (previously Waltz No. 3) and 'Renaissance Woman' (5 Percent Of Anything).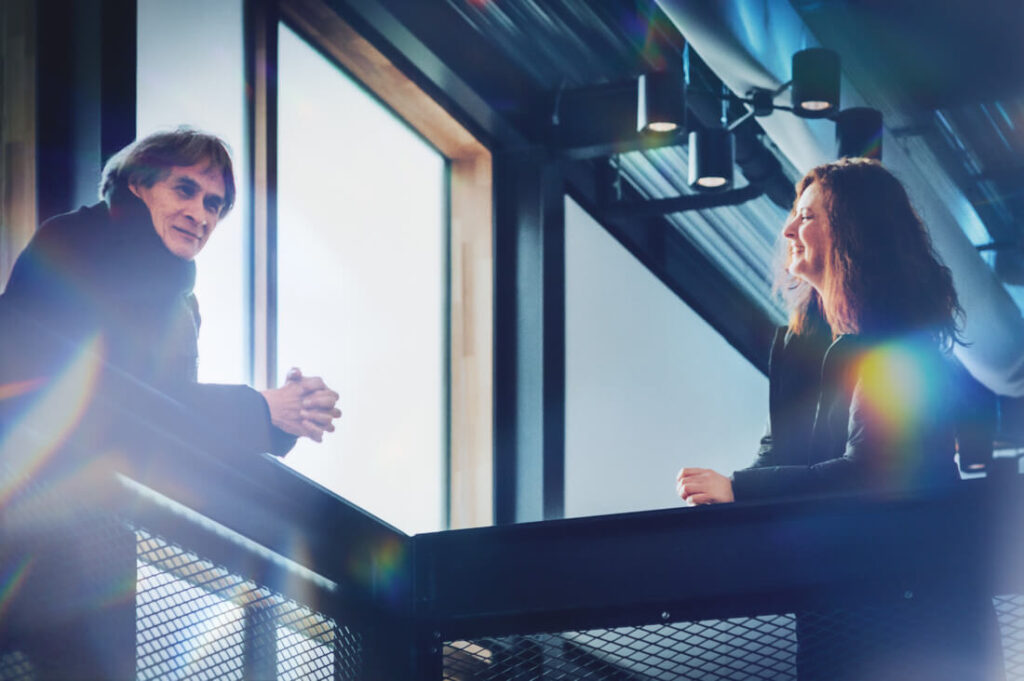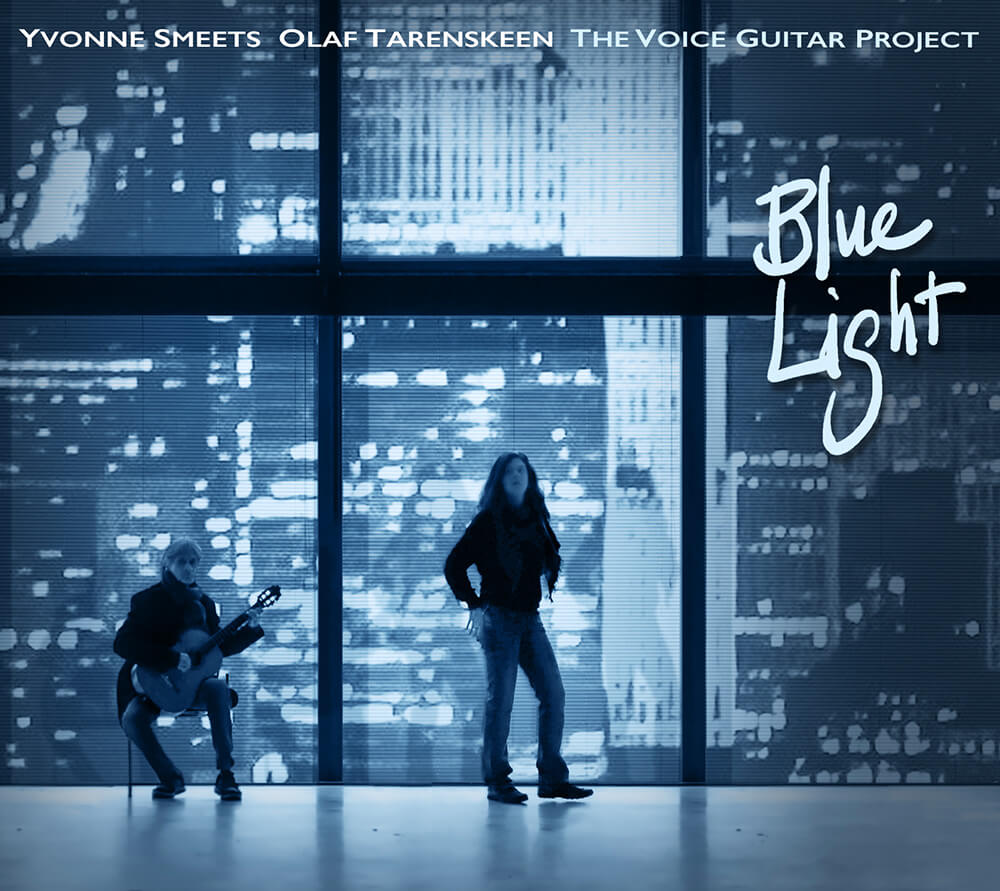 Tarenskeen also arranged a number of existing compositions by Smeets: 'Blue Light', 'In The Night' and 'Meeting My Own Standards', and like with his own compositions he was faced with the task of translating the jazzband's accompaniment into that of the solo guitar.(see)
The remaining three compositions 'Hyacinth', and 'Trust And Fall' by Tarenskeen with lyrics by Smeets and 'Hindsight Hero' by Smeets were especially written and arranged for this project. In the bonus track the two perform the jazz standard 'Alone Together'. This is a referral to the traditional play routines in jazz music, with an extensive guitar arrangement and interwoven the vocal melody. In all compositions there is ample room for improvisation.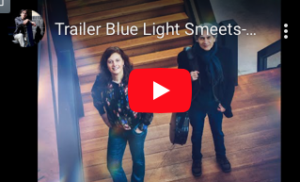 This project came into being by coincidence while planning activities to make music in which borders and assumptions of style were brought up for discussion. What is the Music about?